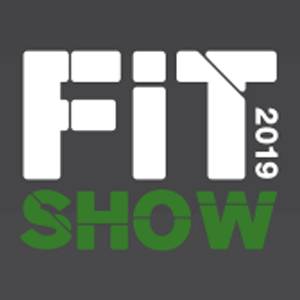 Charlotte Mercer, Edgetech's Head of Marketing, explains why FIT Show 2019 is shaping up to be so special.
At Edgetech, we always look forward to exhibitions. We were early supporters of the FIT Show and have exhibited each year since it launched.
It's not just a great way of raising your profile – it's an invaluable opportunity to take the temperature of the industry and get a feel for where it's heading.
But this year, it's shaping up to be particularly special for us for two reasons.
One – Super Spacer is celebrating its thirtieth birthday.
Over three decades, it's blazed a trail in the world warm-edge spacer market, and been installed in millions of homes right around the globe.
Thirty years later, Super Spacer is still the leading foam warm-edge spacer. Companies around the world use it to complete ambitious architectural projects like Dubai's striking Museum of the Future, and in renovations to the Eiffel Tower.
Its increasingly in demand as a way of automating window production, and manufacturing products that offer outstanding performance, too.
So what better place to mark those incredible achievements than at the biggest event in the glazing industry calendar?
Two – we're releasing a brand-new product!
We're not going to spoil the surprise beforehand though so you'll have to head over to our stand to find out.
This year, you'll find us as part of VISIT Glass, the exciting new show-within-a-show aimed at giving glass manufacturing, processing and installation a national platform.
The VISIT Glass section will combine key exhibitors representing leading brands with thought-provoking seminars on the hottest topics in glass and glazing – including ones from one of our most senior staff members!
We're incredibly excited that our Commercial Sales Specialist, Joe Erb, will also be flying in from the US to give a daily seminar.
With a quarter of a century of fenestration sector expertise under his belt, Joe is chairman of America's Insulating Glass Certification Council, and one of our most experienced and longest-serving employees.
He's also a regular contributor to a number of American and Canadian glazing publications, and for more than a decade has been making technical presentations to some of the world's largest construction, architectural and consulting firms.
Today, he takes the lead in growing Edgetech's presence in the commercial and architectural markets.
His FIT Show presentation will focus on changing trends in the architectural sector, including the rising importance of shaped units, sustainability, and automated manufacturing.
He'll also touch on the dramatic rise of traditionally commercial products in the residential sector, like bifold and wide-span patio doors.
What's more, on the Tuesday night, we'll mark Super Spacer's 30th anniversary with a party at our stand!
It's a chance to celebrate the market leadership that led us to launch the world's first foam warm edge spacer – and the continuing commitment to evolution that's fuelled the development of our latest product.
But as well as taking the opportunity to celebrate Super Spacer's astounding success over three decades with friends throughout the industry, we'll be introducing customers to our new e-commerce and technical support systems too as part of our digital transformation.
All in all, it's shaping up to be our most memorable FIT Show yet – and we hope to see as many of you as possible at stand C24 in May!